CARL SUCHY & SÖHNE RETURNS
Founded in 1822 by Austrian watchmaker Carl Suchy, the family enterprise soon became the most important watchmaking company of the Habsburg Monarchy, catering to the likes of Emperor Franz Joseph I, Empress Sisi and psychoanalyst Sigmund Freud.
Carl Suchy & Söhne's products, which were produced in their workshops in Vienna and Prague as well as a pocket watch factory in La-Chaux-de-Fonds, were sold internationally. With the demise of the Habsburg Empire, the official "Watch Purveyor to the Royal and Imperial Court" disappeared. In 2017, Austria's imperial luxury watch was revived. Honoring its legacy, the brand still combines Viennese elegance with highest Swiss  watchmaking skills.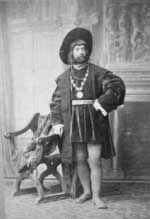 Carl Suchy Jr. attending the 20th wedding anniversary procession of Franz Joseph I of Austria and his wife Elisabeth (Sisi) in 1879.